Halton Highlights
25.11.21
On behalf of the Rotary Shoe Box Appeal, we would like to say a big thank you to everyone who helped us fill 15 boxes to give to the charity. They will be unbelievably helpful to many people, it is greatly appreciated.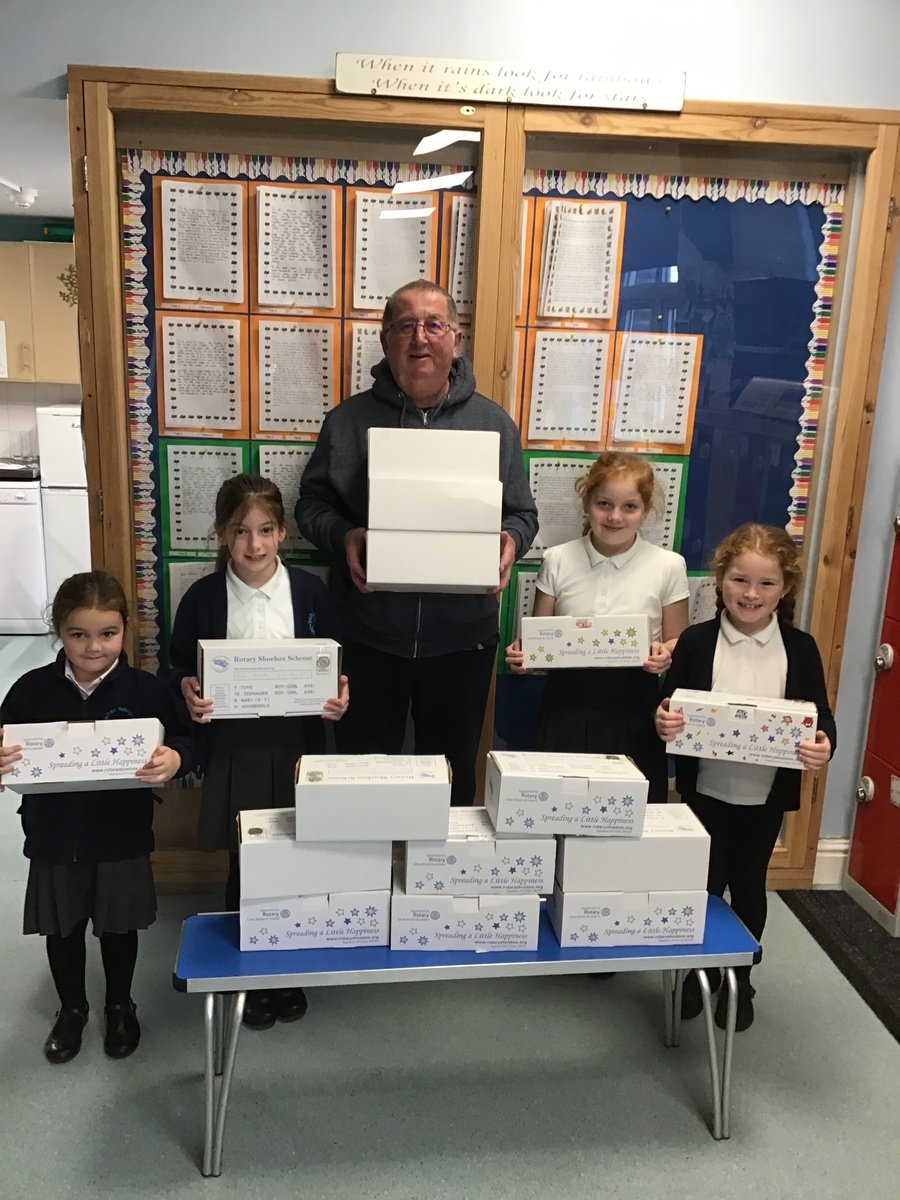 24.11.2021
This morning, we had a very memorable Assembly! The whole school was excited to see the Alford Silver Band playing as they entered the hall. Renditions of 'The Bare Necessities' and 'A Whole New World', were played with our very own Louisa playing Cornet.
Please look on community matters page to see photos and more wonderful Silver Band music. Many thanks were given to all the members of Alford silver band for this fantastic experience.
04.11.21
On this very important year, our school are celebrating 100 years of the Royal British Legion. To mark this milestone, class 3 have kindly made a wreath and have put it on their friendship stop for all to see.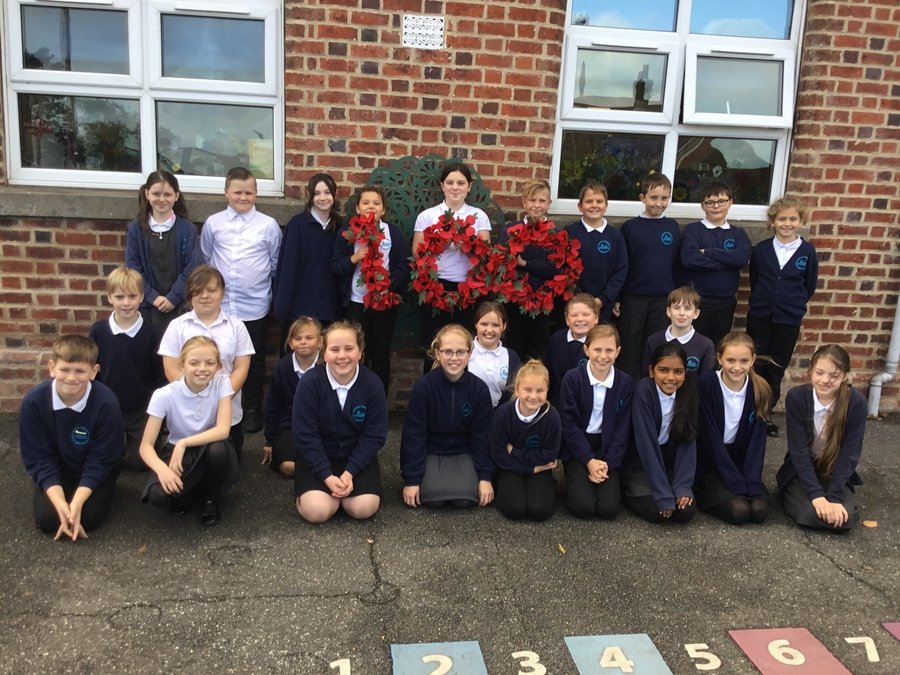 14.10.21
Today, year 3 and 4 played some fantastic football at JB Sport's Tournament in Horncastle between local schools. There was lots of great goals, tackling and defending - well done!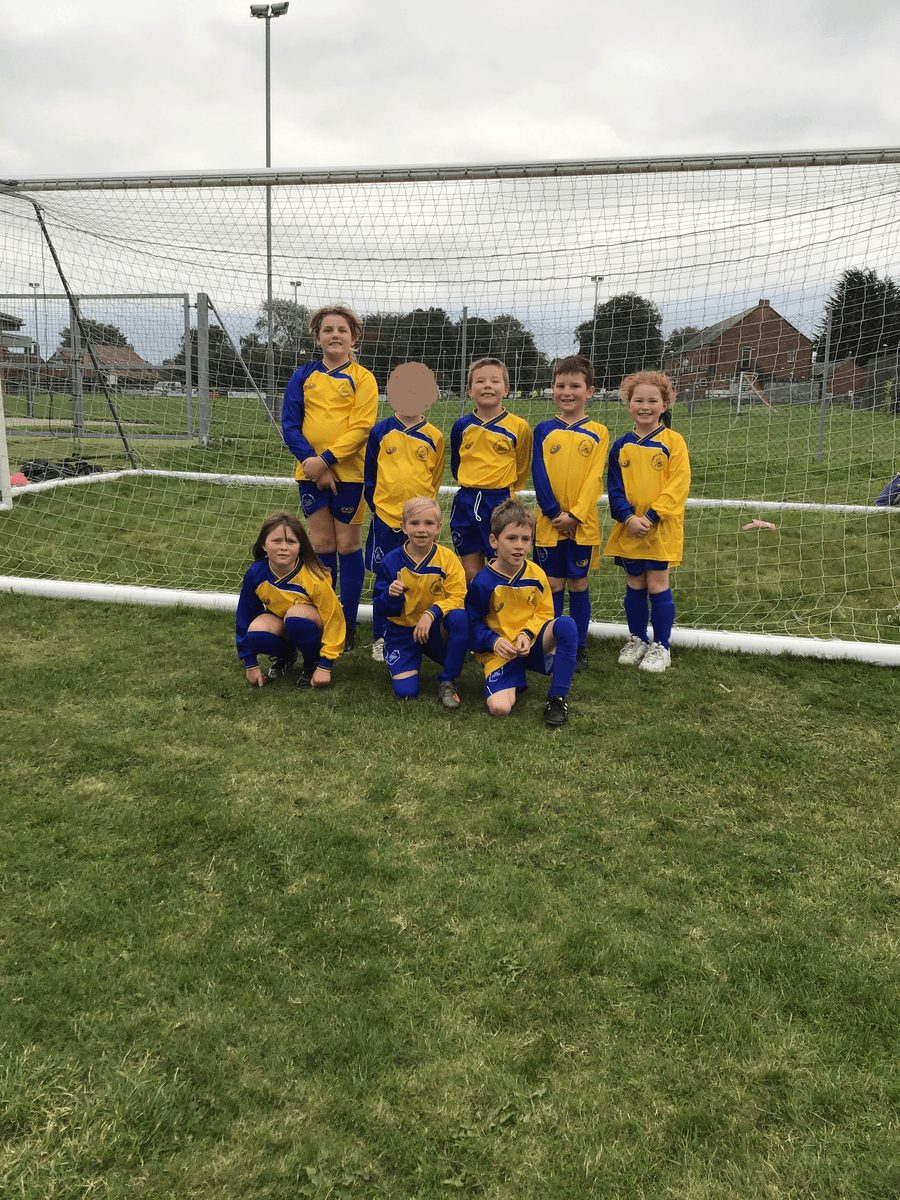 13.07.21
Here at Halton Holegate primary school we are lucky enough to have two children who were originally born in China! This afternoon, Class 1 celebrated their ethnicity in their DT lesson, learning all about Chinese food, celebrations and traditions!
Miss Kitchen had a helping hand as Nikita very kindly came over from Class 2 to teach us all about the country she was born in and the foods she has at home - she really was a fountain of knowledge!
The children loved trying a variety of traditional Chinese dishes and even had the opportunity to use chopsticks! Again, Nikita was a superstar in helping them use these.
What a lovely and insightful afternoon!
30.06.21
Today, Halton Holegate Primary School took part in a local football tournament at The Wong football pitch in Horncastle. We played against 4 Horncastle teams, 2 Seathorne teams, Spilsby and Gypsy Bridge!
It was a very exciting morning! Well done to all of the players and a big thank you to the BTEC students for refereeing the games.
14.06.21
Dear Parents,
Thank you for the support you have given the children with the items you have sent in to school. This will help us to make it a better environment for wildlife and help our lunchtime gardeners.
We are still looking to develop the wildlife area with a pond, trail and more native wild flowers. If anyone has any large logs or stones for a seating area they would be greatly appreciated
31.03.21
What an eggstremely, eggciting afternoon the children have had with Mr Cole, Chair of Governors, Mrs Cole and their lovely puppet, Chas, who helps Mr Cole with collective worship via zoom.
The children have been busy with an egg colouring competition, an Easter bonnet parade and an egg hunt on our school field! It was fun for all. Each child kept the eggs they found and were given another from Chas!
Thanks were given for the lovely activity afternoon from the children.
19.03.21
Red Nose day comes to Halton Holegate! What a lot of fun we have had in our bubble being Funny for Money!
04.03.21
It might be the last few days of Lockdown, but World Book Day still goes on at Halton Holegate Primary School. Here is a scary dinosaur, beautiful princess and Mr Fox. What a lovely day!
26.02.21
Today, Halton Holegate Church of England Primary School had a Non- Screen Day.
The children have been having a bake off, walking to find signs of spring and litter picking around the neighbourhood. A good day was had by all!
01.02.21
Lockdown Pupils showing their Mindfulness pictures made by natural materials gathered from around the school grounds.
26.11.20
This school year, 2020- 2021, Eco committee and Gardening club will be joining together to develop a large wildlife area on the school field.
Today, some very keen children wheeled an oak hedgehog box (made by Mr Barber, for the children.) to the other end of the school field where it is quiet. The bottom of the fence will allow wildlife through. After, the children selected the perfect place they made sure the leaves were just right to keep a hedgehog warm.
Our next job was to spread some wild flower seeds onto the wild life area so they could settle and be ready to germinate in the spring.
Lastly, we have two new bird boxes to put up ready for spring.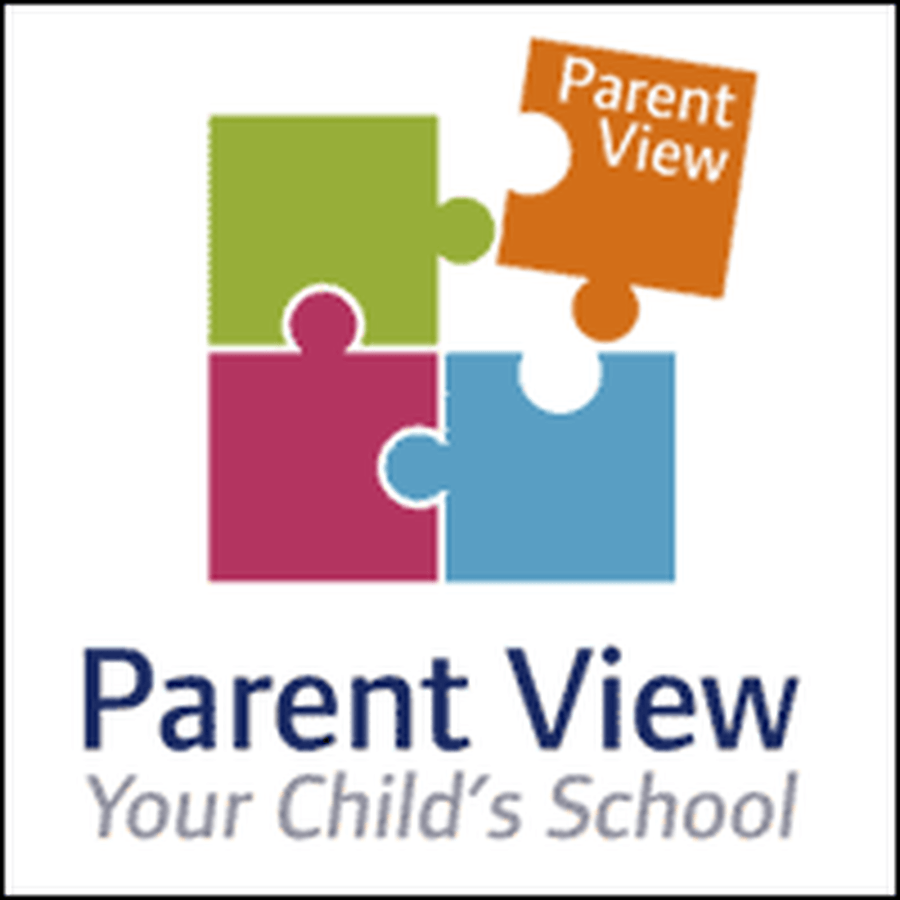 Latest Term Dates Events
Swimming for Class 3

30

Nov

2021
Swimming for Class 3

07

Dec

2021
Christmas School Lunch for everyone

15

Dec

2021