28/6/2018 Sports Day at Halton
The children took part in all races, from running, obstacle race, egg and spoon, sack race and the final event the three legged race. The smiles on their faces shone along with the sun as they cheered the teams down the track. Out of our three house teams ( Franklin, Tennyson and Swift) Swift the Green team was victorious.
28/6/2018 School fayre was held straight after sports day here are a few of the ways we raised money. Thank you for all the help and support from children, parents, family members, governors, staff who attended the Fayre. It was very successful and when the monies have been tallied you will be informed as soon as possible
KS1 Multiskills event at Horncastle Football fields run by JBSport and Sports Leaders from Queen Elizabeth Grammar School Horncastle. Children in Year 1 and Year 2 really enjoyed the exciting morning partaking in 9 different activities : Hockey, Golf, Long Throw, Jump to it, Football Dribbling, Standing Long Jump, Throw and Aim, Obstacle Race, Crazy Catch.
Showing our new school team kit off at JBSports tournament held at Queen Elizabeth's Grammar School Horncastle 23/1/2018. We came a very rewarding second against lots of large schools.
6th October was Armed Forces Day and the children supported the charity by dressing up in red,white and blue for a donation.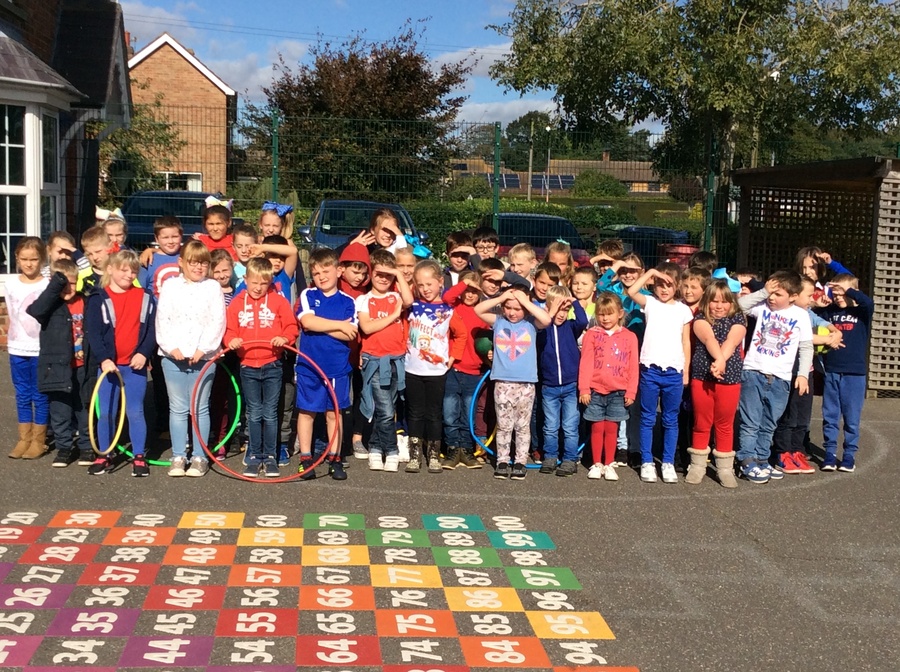 We enter as many competitions and tournaments as we can and although we don't always win, we would certainly claim the prize for best supported and most cheerful players! A huge thanks to friends and family for cheering us on throughout each and every competition we have been a part of.
29th September 2017 Children baked and then held a coffee morning for MacMillan and with the support of family and community and raised £139.30