Welcome to Halton Holegate Nursery!
We are next to Class One with Mrs Walsh and Miss Gallacher as our Nursery staff. In Nursery we work towards preparing ourselves for the Reception year. We love to practice our pencil control and name recognition alongside practicing our numbers and shape recognition too. We love to sing Nursery Rhymes, explore our sensory trays and investigate our outdoor learning environment to build our understanding of the world.
Our Christmas week! We played lots of games and danced to lots of music. We joined the whole school for a Christmas dinner and had a buffet party afternoon on the last day of term. We made magical reindeer food and decorations for our Christmas trees. The children baked cupcakes and made marshmallow snowmen too!
The Nursery children went for an autumn walk through Halton Holegate this week. We looked at the leaves falling from the trees. The children spoke about the different colours they could see. The children found different shaped foot prints and tracks in the mud too. We listened to what sounds we could hear. The children saw horses, cows and sheep. We spoke about what the animals could eat and where they live. The children spoke about their community, home lives and what the countryside means to them.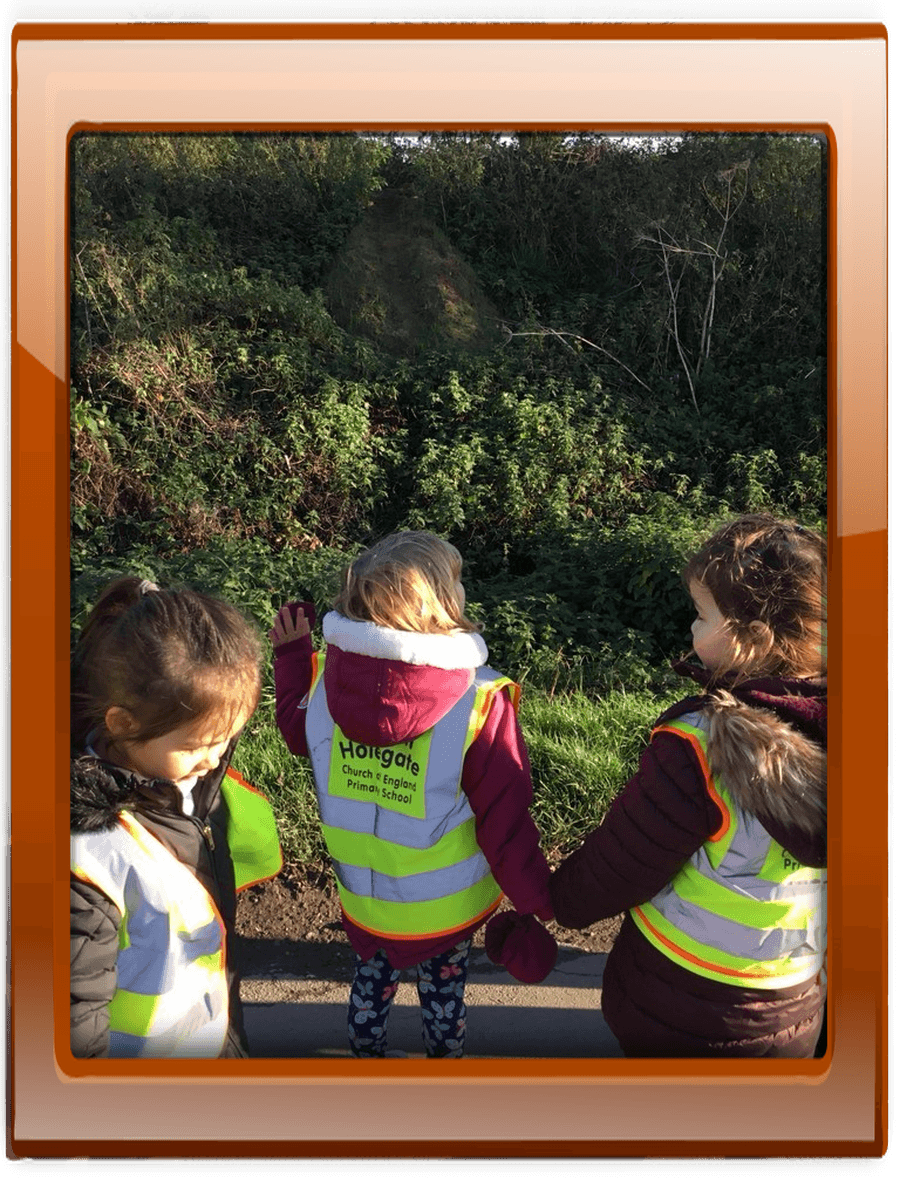 Every two weeks in Nursery we do baking! The children love baking and learning new techniques to make sweet or savory treats to bring home. This week the children were making Christmas biscuits.
We loved going on a worm hunt! The nursery children used different tools to explore and investigate their environment to see if they could find any minibeasts such as worms. The children showed care and concern for the living creatures and spoke about what they could eat and where they could sleep.
One of Nursery's favourite activities is bath time with the babies. This helps the children understand the importance of health and self care. They also enjoy using their imagination and exploring the textures.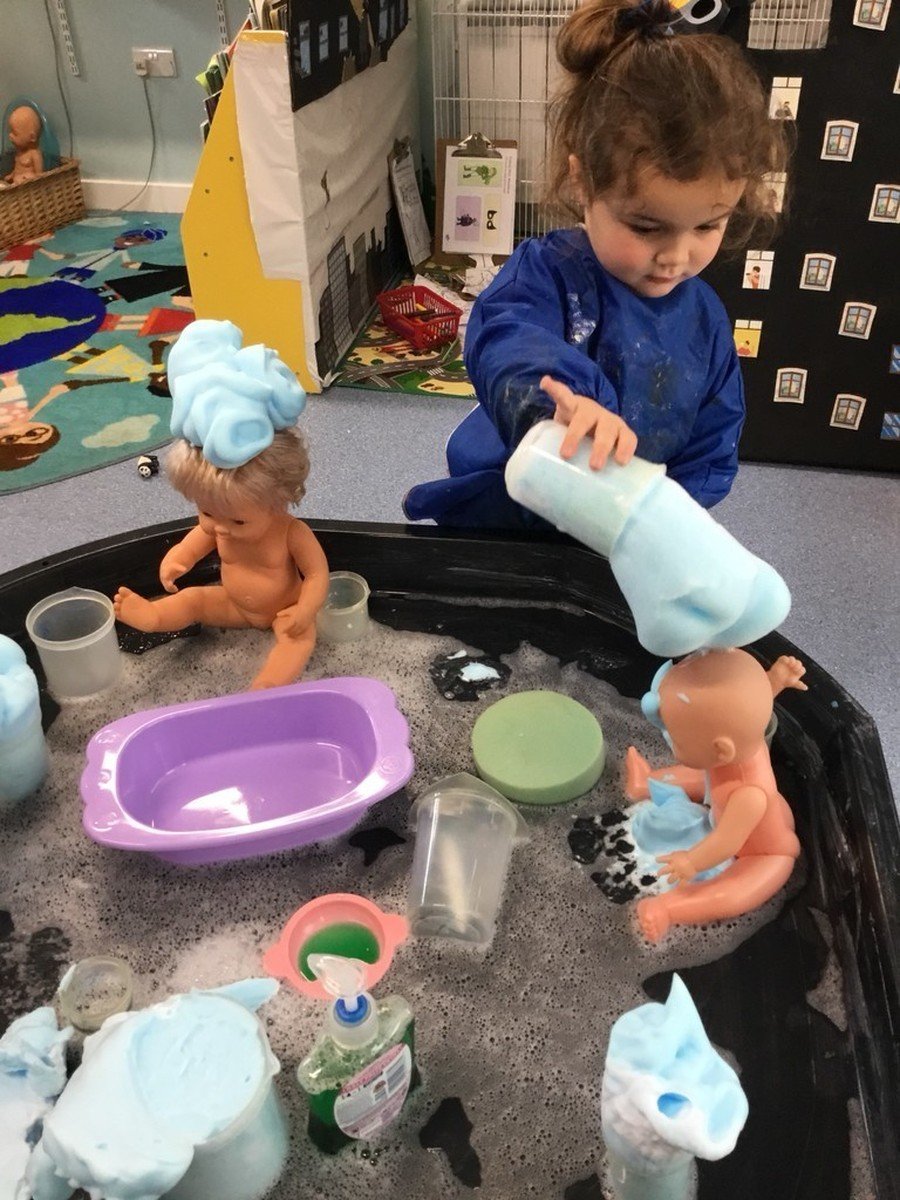 We have been planting different seeds and bulbs to understand the changes of growth and decay. The children understood the importance of watering a plant and keeping it in the sunshine to grow ready for Spring!
Today the Nursery Children joined in with Class One to learn about the importance of car safety and seatbelts using the egg experiment.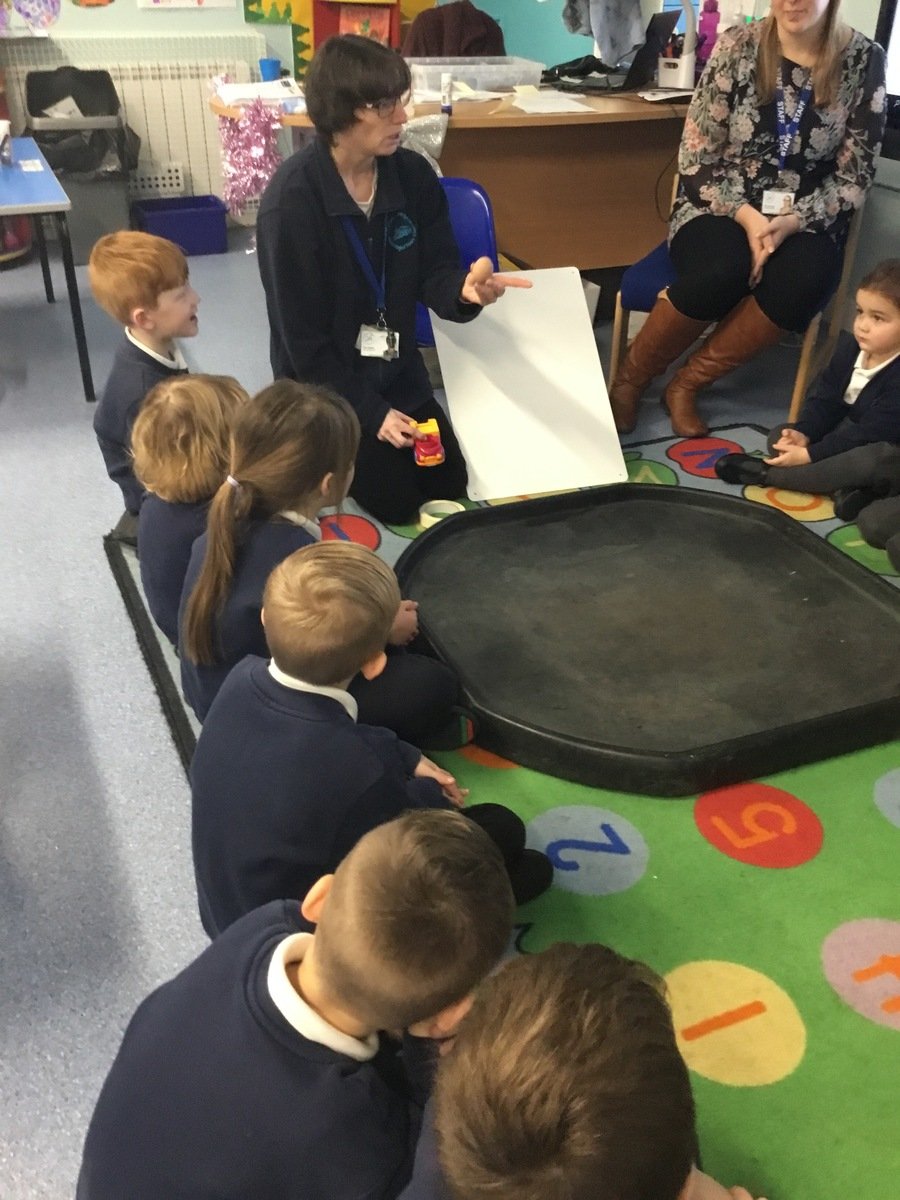 The Nursery Children enjoy dressing up and pretending they are dinner ladies this helps them understand different jobs in their community and the importance of people and communities.
Each week the Nursery children explore a nursery rhyme - this week was Five Little Speckled Frogs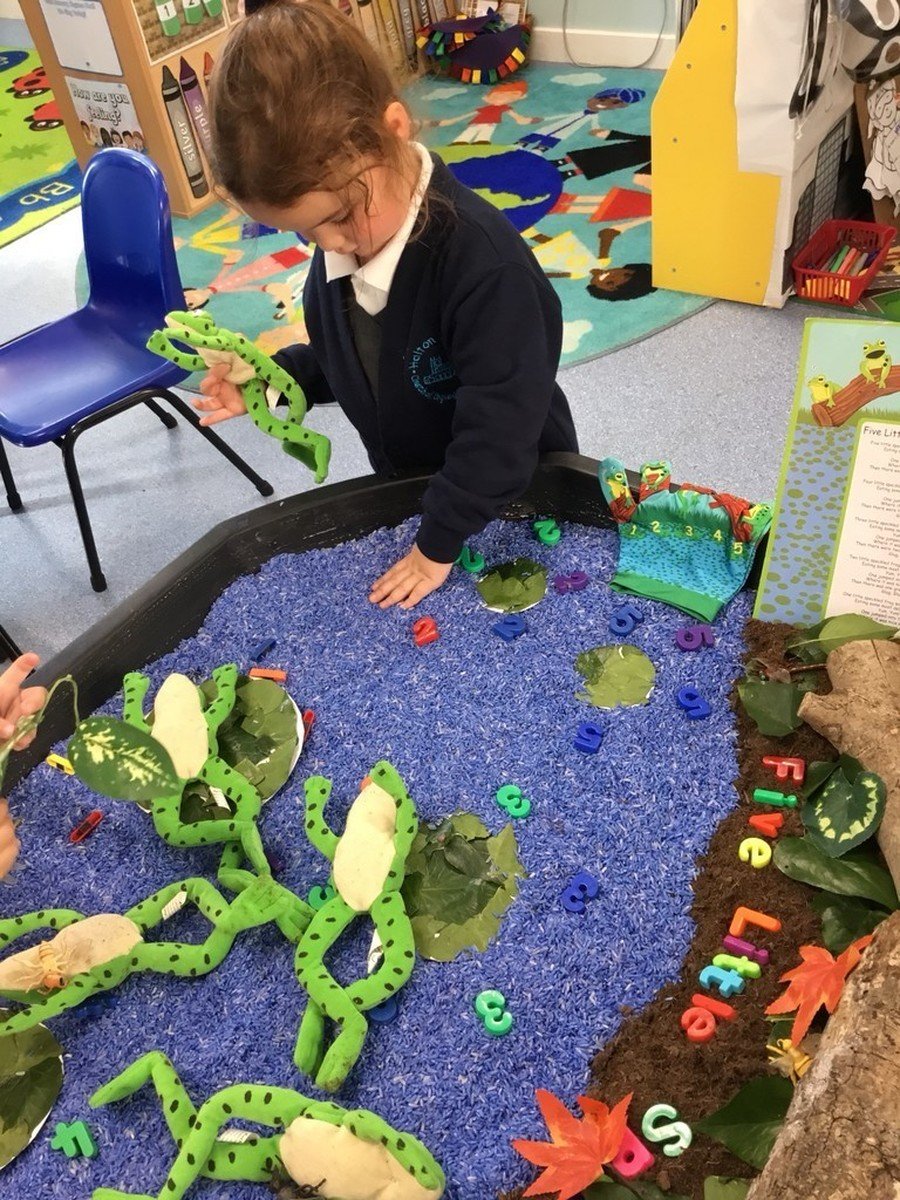 The children like to explore the trays and experiment with different textures and materials.
In Nursery we enjoy exploring our environments and using resources for our activities.