Welcome to Class 3.
Our lovely class teacher is Mrs Leverton.
In Class 3, we have 14 of the most wonderful children
from Years 5 and 6.
Our Class Scratch project page is accessible through this link:
https://scratch.mit.edu/studios/6018719/
Year 6 having a lovely time at the leavers sleep over. A great time was had with a water fight, followed by fish and chips, watching Harry Potter and eating snacks.
Class 3 enjoyed an R.E lesson with Father Peter.
He showed them the meaning of colour in Christian cloth.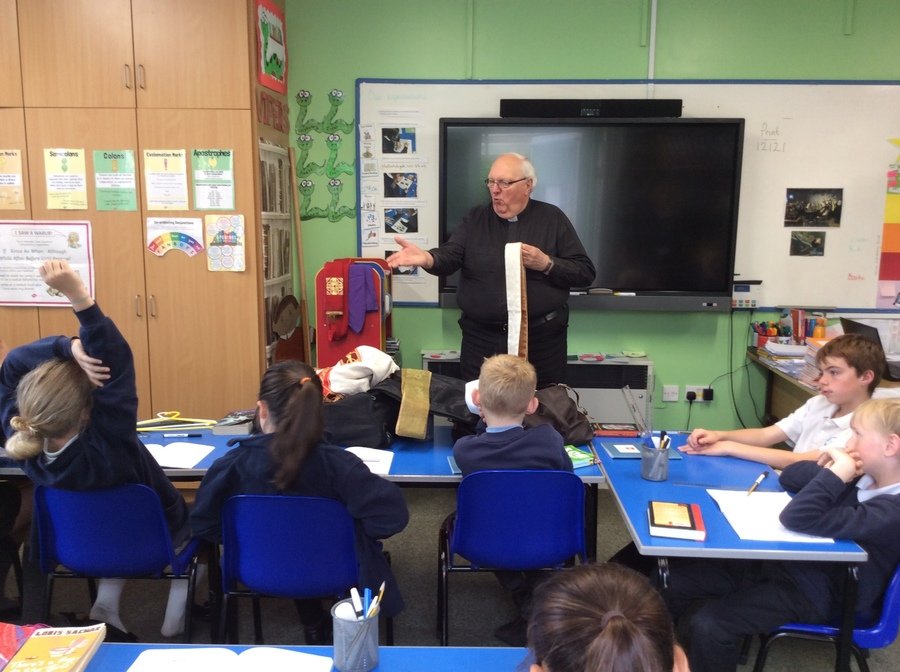 Class 3 creating their models for the NATRE Spirited Arts Competition.
Class 3 enjoying making super star cakes as a reward for all their hard work this term- they tasted delicious!
Class 3 have produced some fantastic writing, based on the book 'Letters from the Lighthouse'.
Class 3 have produced fantastic documentaries when working on their science: 'All Living Things and Their Habitats.' Please take time to watch the ones produced by Jared and Casie. Well done class 3!
Class 3 have produced amazing projects again. Dom created a wonderful song and accompanying piano music, which members of the class kindly helped to sing with little practice- Well done!
The children enjoying Boxercise with JB Sports.
Enjoying working outside in the sunshine- writing letters linked to our class reader 'Letters From the Lighthouse'.
A lovely day visiting Lincoln Cathedral for the Church Schools' Festival 2019.
Class 3 have had a lovely day- dressing as evacuees and bringing four items with them for their journey to their new homes in Devon. They painted landscapes, wrote postcards home and baked some delicious war time biscuits. They really embraced the era when they had to hide under their desks every time they heard an air raid siren and listened to popular war time songs- discussing their meaning. This brought to a close a very enjoyable topic- A Child's War.
Class 3 have worked very hard to produce some fantastic projects, based on our topic- A Child's War.
Class 3 enjoying taking part in an afternoon of science to celebrate science week. They participated in four investigations and particularly enjoyed discovering about non- Newtonian liquid.
Class 3 enjoyed making pancakes and eating them! This helped us to apply our knowledge of measure.
Class 3 enjoying their science in the sunshine. Testing the effects of friction on different surfaces.
Class 3 enjoy reading about what is happening in the world, this links to our class discussions on topics watched on Newsround.
Class 2 and 3 had an exciting trip to Warner Brothers Harry Potter Studio. This was in preparation for some exciting narrative writing. They all had an amazing time. Lillie said she especially enjoyed looking at Hogwarts Castle. Lucy enjoyed going through the forbidden forest and Casie enjoyed finding the stamps to fill her Harry Potter passport. Watch out for a selection of our wonderful wand advertisements!
Watch here for a selection of our spell bounding wand advertisements using IMovie.
Our School Choir Club enjoyed performing at the Spilsby Rotary Carol Concert at St James Church Spilsby on Friday 7th December. They all had a wonderful time performing: It's Snowing & Never Enough. Well done to all the choir for all their hard work rehearsing over the past term.
Class 3 had a fantastic afternoon out at Primary Athletics at Skegness Grammar School. Well done for an excellent performance. We have some super fast runners in our team!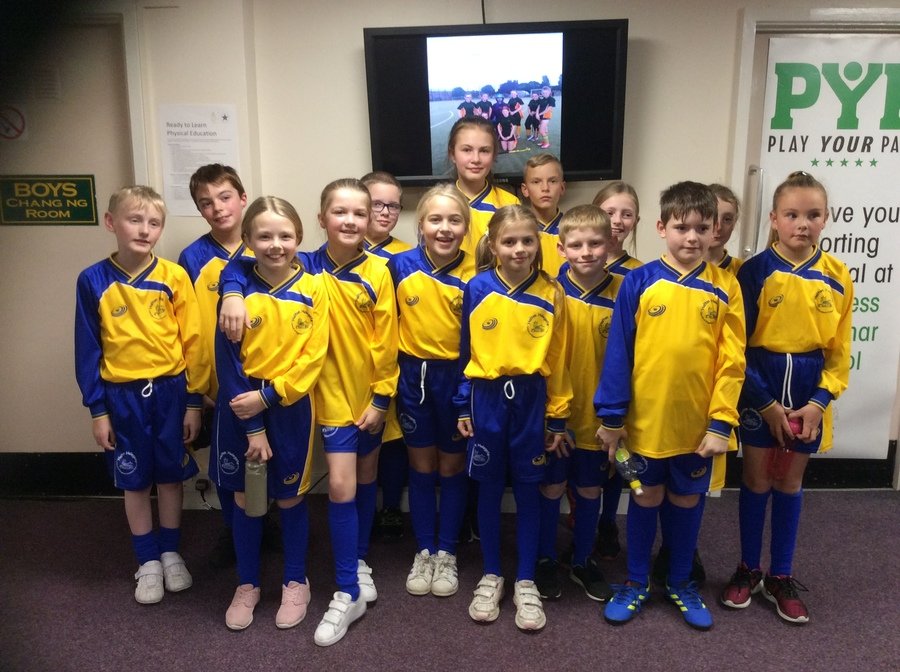 Remembrance day poetry- fantastic use of figurative language in some very thought provoking poems. The children worked sensitively to produce excellent work, commemorating 100 years since the end of WW1.
Class 3 Mexican Day- Parents and carers were invited to share with the children the work they had been learning throughout the term. The children presented their wonderful project homework and even sang a song that they had created themselves. The visitors participated in a craft activity- making dream catchers. The children prepared guacamole, Mexican chilli and delicious biscuits.
Class 3 had great fun making sausage rolls to celebrate Lincolnshire day. They used their maths skills to estimate when measuring-great mathematical discussions developed! The rest of the school enjoyed sampling the sausage rolls in the afternoon!