Welcome to Class 3.
Our lovely class teacher is Mrs Leverton and teaching assistant Mrs Bonnett.
In Class 3, we have 13 of the most wonderful well behaved children
from Years 5 and 6.
Our Class Scratch project page is accessible through this link:
https://scratch.mit.edu/studios/6018719/
Please watch our fantastic videos advertising our wonderful trip to Burghley House. The children worked extremely hard to create wonderful scripts and used iMovie to produce these fantastic promotional videos.
Here are some photos of our wonderful trip to Burghley House. We all had an amazing time. We enjoyed Tudor dancing, making Tudor purses and being entertained by King Henry VIII.
We really enjoyed watching the live Royal Shakespeare Company performance of Macbeth. We have used this text to engage us in a variety of writing opportunities and develop our understanding of archaic language.
Having lots of fun on World Book Day.
Pancake day fun! Using metric measures we cooked fantastic pancakes and concluded with reviews of our famous pancake restaurant to demonstrate our wonderful application of punctuation and grammar. Eating the pancakes was great!
Continuing with our work on the circulatory system- class 3 enjoyed investigating the structure of the heart. We looked at a cow's heart and sheep hearts (4th March 2020).
Class 3 had great fun making their own blood and identifying the various components, including red blood cells, white blood cells, platelets and plasma.
Class 3 produced some amazing letters based on their work on Macbeth.
Just a few examples of some fantastic projects made by our class and presented beautifully- well done for all your hard work and a fantastic start to our topic on the Tudors.
Class 3 investigated the parts and functions of the digestive system in science. This was a chance to consolidate our knowledge in preparation for investigating the circulatory system later this term. Can you guess what part the plastic bag represented?
25/11/19 Class 3 had a question and answer session with Skegness police. After the interrogation the class tried on the different police clothes and had a seat in the police car.
Amazing work on our topic Darwin's delights. Fantastic documentary style presentations, demonstrating our knowledge of Darwin.
A fantastic visit from Spilsby Fire Service. We enjoyed finding out what the role of a fire fighter involved and listening to a fire safety talk. Going on the fire engine was amazing! A great start to our aspirations week.
A very busy week in class 3. We have investigated how animals survive in different habitats. Looking at how blubber keeps them insulated against extreme temperatures. In art we explored the sketches that Darwin took whilst on his visit to the Galapagos Islands and had a go at creating sketches ourselves whilst developing our skills in shading. In maths we looked at using negative in real life contexts. We used thermometers to test the temperature of water and ice.
Using our geography skills to locate and plot the route Darwin took aboard HMS Beagle.
Investigating how different beak types allow birds to eat different food types and how this can affect their ability to survive in different habitats.
Class 3 have enjoyed a fantastic start to this term. They have been reinforcing their knowledge of place value and using their figurative language when writing setting descriptions of the Galapagos Islands.
A great start to our new school year- a visit from a dinosaur! We linked this to our recap on fossils and investigated the extraordinary work of the palaeontologist- Mary Anning.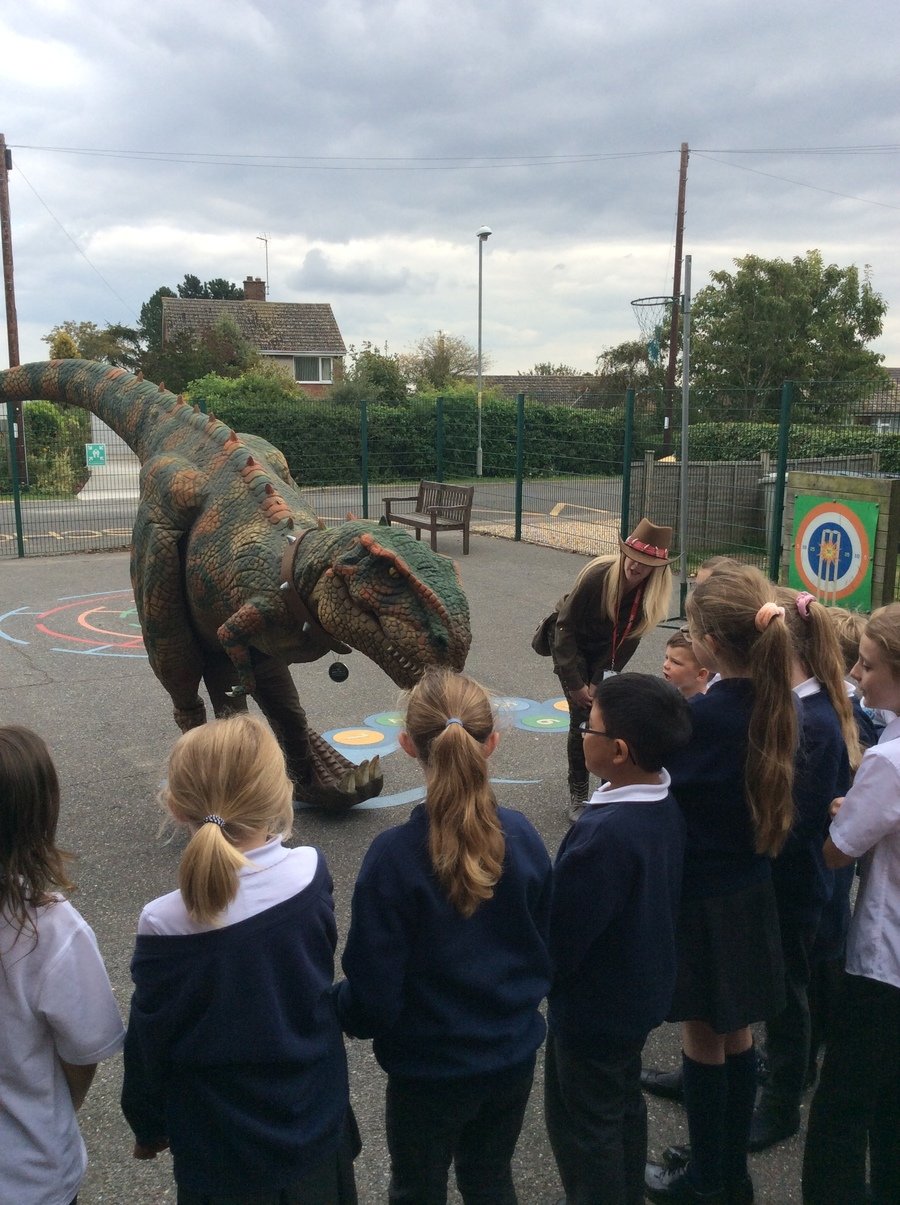 Class 3 enjoyed an R.E lesson with Father Peter.
He showed them the meaning of colour in Christian cloth.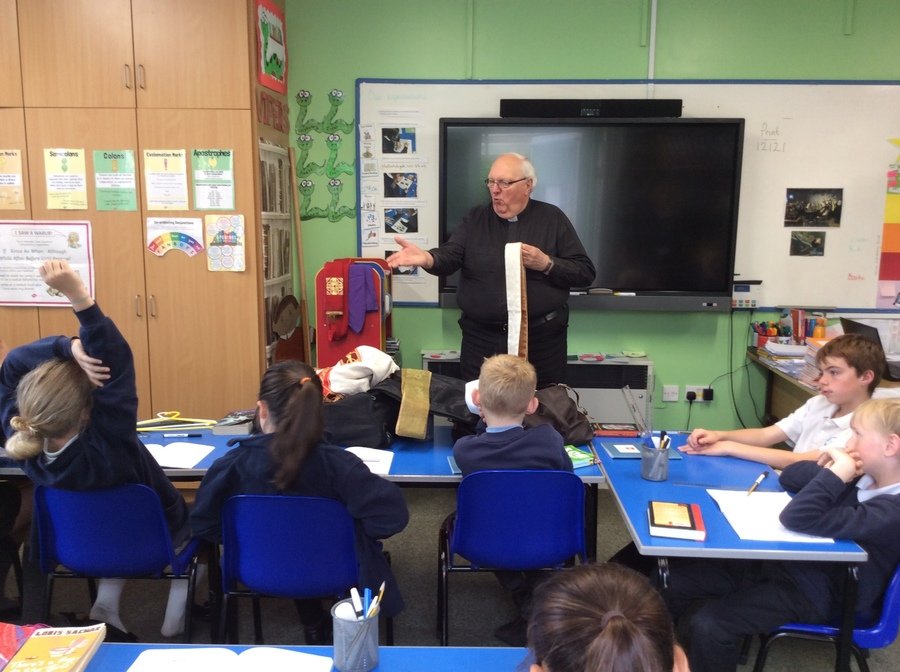 A lovely day visiting Lincoln Cathedral for the Church Schools' Festival 2019.