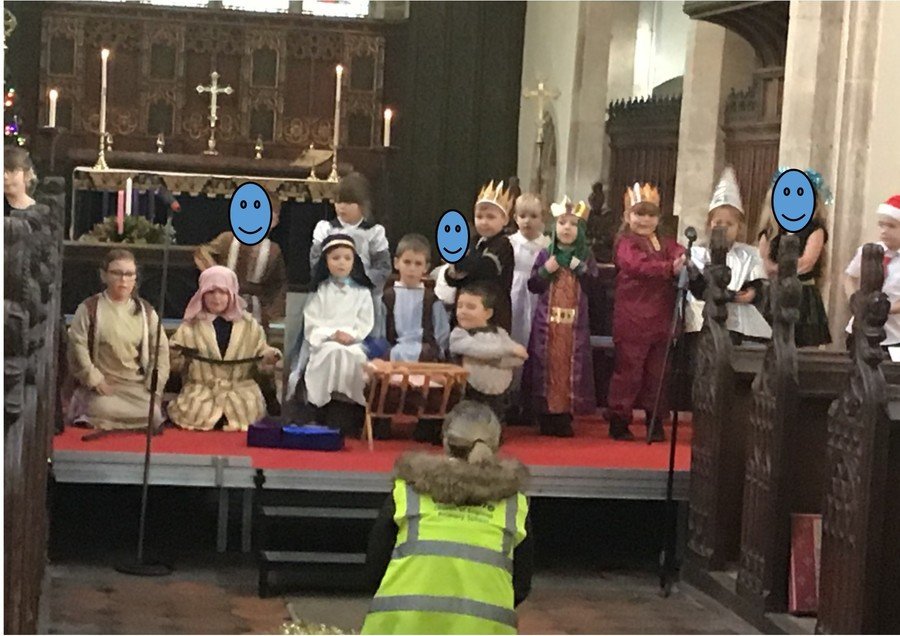 Class 1
Hello from Class One!
We are the youngest class in school and we are made up of EYFS, Year 1 and Year 2 children. Mr Leeman our class teacher and we have Miss Wright and Mrs Walsh as our teaching assistants. Our Nursery has Miss Gallacher and Mrs Walsh as their Teaching Assistants.
We are a really friendly bunch and we love to live, learn and laugh!
For regular updates on our class, please check out our school Facebook site - we love sharing photos there!
30/8/2010 Hi class 1. Missing not having you all in class but I'll keep putting work on here and on the face book for you, so you can have a go.
| Name | |
| --- | --- |
| Take 5_EYFS_Beware of the Crocodile by Jenkins and Kitamura.pdf | Download |
| Take 5_EYFS_Oh No George! by Chris Haughton.pdf | Download |
| Take 5_EYFS_On Sudden Hill by Linda Sarah and Benji Davies.pdf | Download |
| Take 5_EYFS_Ruby's Worry by Tom Percival.pdf | Download |
| Take 5_Y1_2_The Secret of Black Rock by Joe Todd-Stanton.pdf | Download |
| Take 5_year EYFS_ Bedtime for Monsters by Ed Vere.pdf | Download |
| Take 5_Year1_2_Anna Hibiscus by Atinuke and Lauren Tobia.pdf | Download |
| Take 5_Year1_2_How to Find Gold by Viviane Schwarz.pdf | Download |
| Take 5_Year1_2_Rapunzel by Bethan Woollvin.pdf | Download |
| Take 5_Year1_2_The Secret Sky Garden by Linda Sarah and Fiona Lumbers_0.pdf | Download |
Showing 1-10 of 10
13/2/2010 Some of class 1 children showing off their D.T. Bathing Huts which has been part of their topic of Beachcombers
January 2020 Class 1's Term 3 WOW day was to Anderby Creek. It was a cold but exciting trip to find if the beach had any pollution.
2019 Christmas Nativity at St Andrew's Church
2/12/2019 Decorating the school Christmas Tree
25/11/2019 Class 1 had a exciting time today with a visit from Skegness Police Station. First, the children tried the uniforms and equipment and then a sit in the police car with flashing lights and sirens.
Term 2 Paws Claws and Whiskers
Reception enjoyed making scones- using the scales to measure out the flour and spoons to count in how much sugar to use.
Reception children enjoying creative learning outside.
Class 1
Spellings are sent home weekly, in two groups. Spellings will be sent home on Tuesday and tested the following Tuesday.
Year 1 will continue our Mental Maths tests (every Friday)
Download the 2 x table so you can practice!2 x table.docx