Our church, St Andrew's of Halton Holegate, has now got a new website. If you would like to look, click the link . This is the church which we visit. https://haltonholegatestandrew.co.uk/
18/10/2021 Great Harvest Festival at St Andrews. It was lovely to see such a full church with children, parents and carers. Class 3 sang 'Going down to the allotment.' Class 2 sang 'Harvest time again.' and class 1 and nursery sang, 'The bean harvest.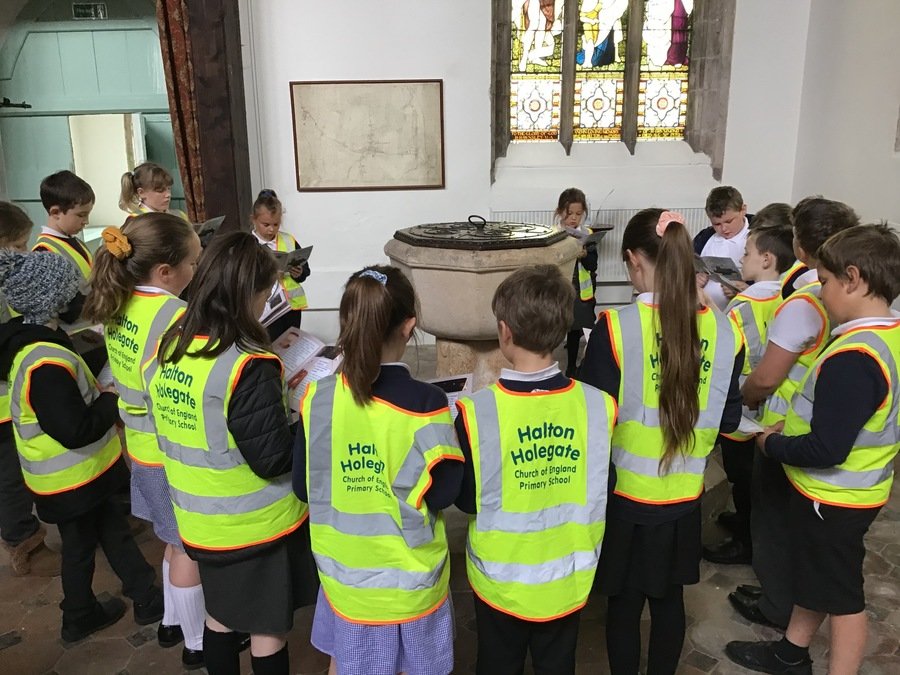 2021 Term 5 Class 1 has been learning about stained glass windows as part of R.E. and visited St Andrew's to see the beautiful windows in the church.
On Wednesday,11th November 2020, Class 2 children went to St Andrew's Church, Halton Holegate, to remember all the Halton Holegate servicemen who died in the First and Second World Wars. Each serviceman was honoured with a hand crafted poppy and cross put onto the church door, as restoration was going on inside the church.
At 11 O'clock the children held their two minutes of silence and thanked the servicemen for their bravery. The children also laid a wreath at the door.
The poppies are now on display inside the church.
8/11/2019 The children of Class 2 went up to St Andrews Church in Remembrance of the Halton Holegate men who died in the First and Second World Wars. The children who attend the school's home hub made and painted a poppy for every soldier who gave their life for our future.
Halton Holegate Primary school held a Harvest Festival at St Andrew's Church on Friday, 4th October, 2019. All Harvest gifts were donated to the local food bank.
Halton Holegate Leavers Assembly, 2019, in St Andrew's Church, Halton Holegate. The awards were presented by Canon Peter Coates.
Halton Holegate Primary School's Nativity, "Whoops a Daisy Angel!" was held in St Andrew's Church with Reverend Cameron presiding. December 20th, 2018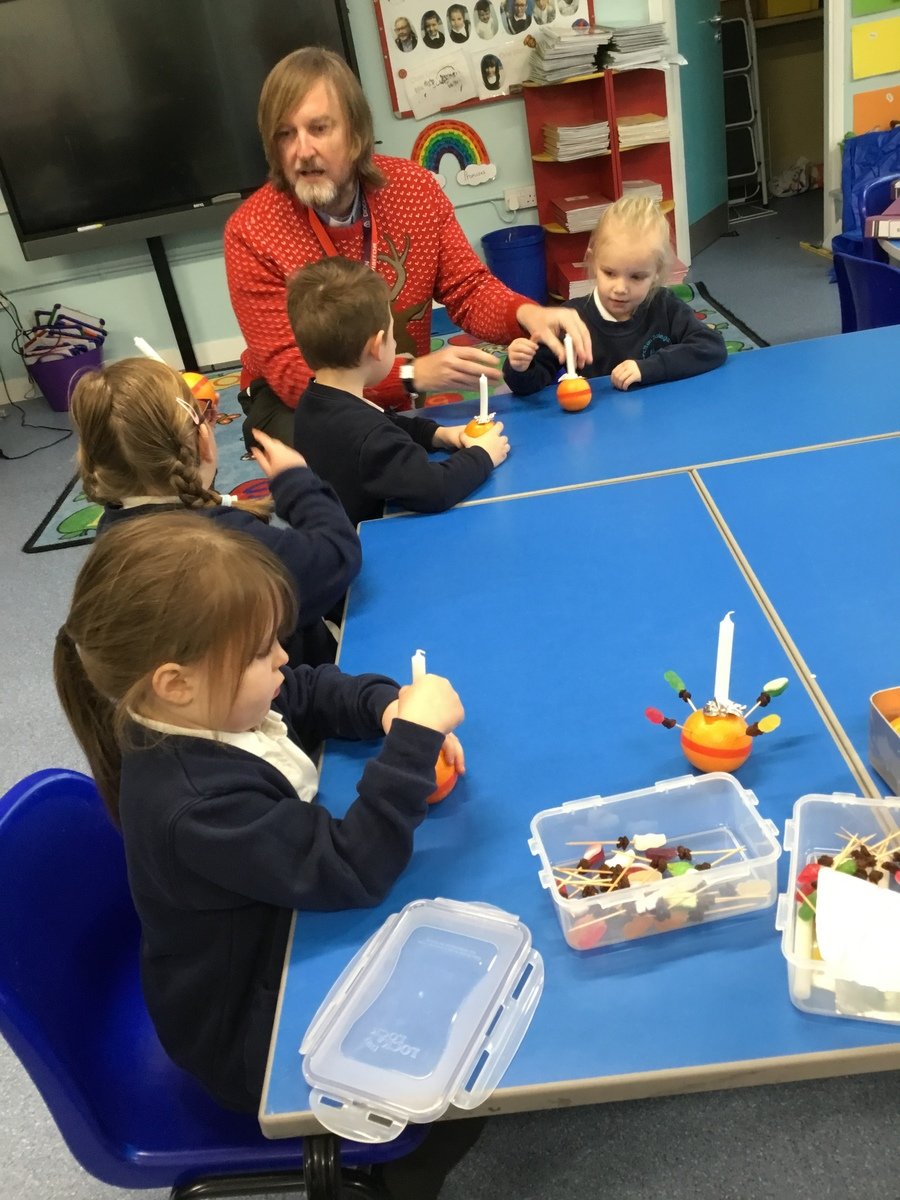 Thursday, 13th December Reverend Cameron joined Class 1 in making Christingles.
Class 1 Easter Prayer - Families.
Thank you for all our families, large and small.
Our Mummies help us make things and do our hair so it always looks pretty.
Our Daddies let us do special jobs with them.
We love our grandparents every day and night.
Families share their toys and they play together.
We love our families because they are special and play snowball fights with us.
We love our families.
Amen.