ARCHIVES
On this page are photos and news which we all want to remember. Hope you enjoy!
19/3/2021 Back to school, in our bubble, for Red Nose Day, being Funny for Money!
Wednesday 9th January 2019 KS2 children went to Harry Potter World as part of their topic 'Potions'.
2017 Leavers. Wednesday 19th July the children of Halton Holegate went up to St Andrews Church Halton Holegate for their Prize giving and Leavers Assembly.
14th June 2017, Positively Mad came to Halton Holegate to enthuse the children with their learning and give them strategies on how to remember tricky facts and build their self esteem.
4/5/17 Year 4 and 5 had an enjoyable day at JSTC Alford learning hockey skills.
29/3/2017 Year 6 children visited local business. Countryside Art Ltd to see how their finished Tea Towels and Bags were made. The owner Lawrence showed the children around the factory and at times was bombarded by questions from screen printing questions to costs and profits. It was a very informative visit that the children will not forget in a hurry. As you can see they are very proud of their Tea Towels and Bags that were generously given to them.
18/11/2016 It's Children In Need Day at Halton Holegate and Class 2 had a fun day learning about the children their money will go to help make lives better.
11/11/2016 A wonderfully moving collective worship for Rememberance Day Poems, powerpoint' 'The Last Post' and finally the release of 16 Red Balloons to rembember the 16 Halton Servicemen that died in the wars.
30th September a very busy day at Halton Holegate C of E Primary School 9:30am the school was filled with Families and friends of Halton Holegate. Tables full of cakes donated for all to enjoy. Over a £100 raised in a few hours for Macmillan Cancer Support. Lots of thanks to every one.
Our general knowledge year 6 team on their way to BBC Scotland to take their place on a new quiz show watch this space to see how we do! Monday 12th September 2016
Acting Head Teacher Sarah Addison was delighted last week when the school received the KS2 provisional SAT's results.There were 100% of pupils who reached the new age-related expectations in Mathematics, 90% in both the Reading and the 'Spelling,Grammar and Punctuation' papers and 80% in writing.
19/07/2016 Was a busy day for Halton School. We started with a sports assembly which celebrated different achievements of the children through out the school. The school also had a representative from the Lincolnshire and Nottinghamshire Air Ambulance who came to receive the cheque for over £300 from the sponsored walk.Sponsored walk raised £362.25 for the Air Ambulance and £362.25 for Halton Home Hub. Thank you for your support.
6th October was Armed Forces Day and the children came i red, white and blue clothes to celebrate it. Raising money towards the charity.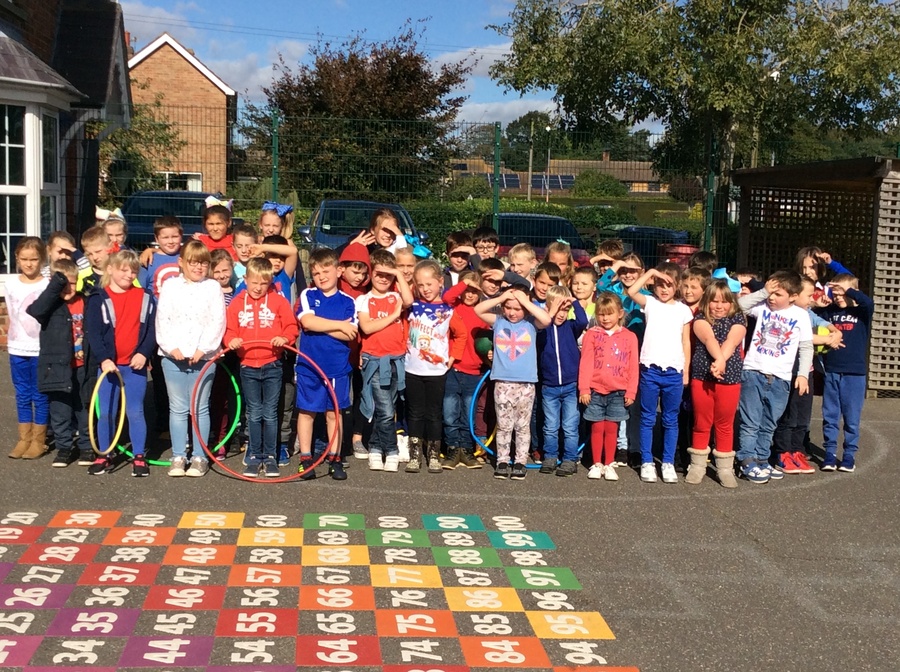 Class 3 Children had a out this world experience as they investigate The National Space Centre in Leicester as their end of year treat 2017.
Year 2 had a fantastic morning with Partney Primary taking part in athletics organised by JBSports. (June 12th 2017)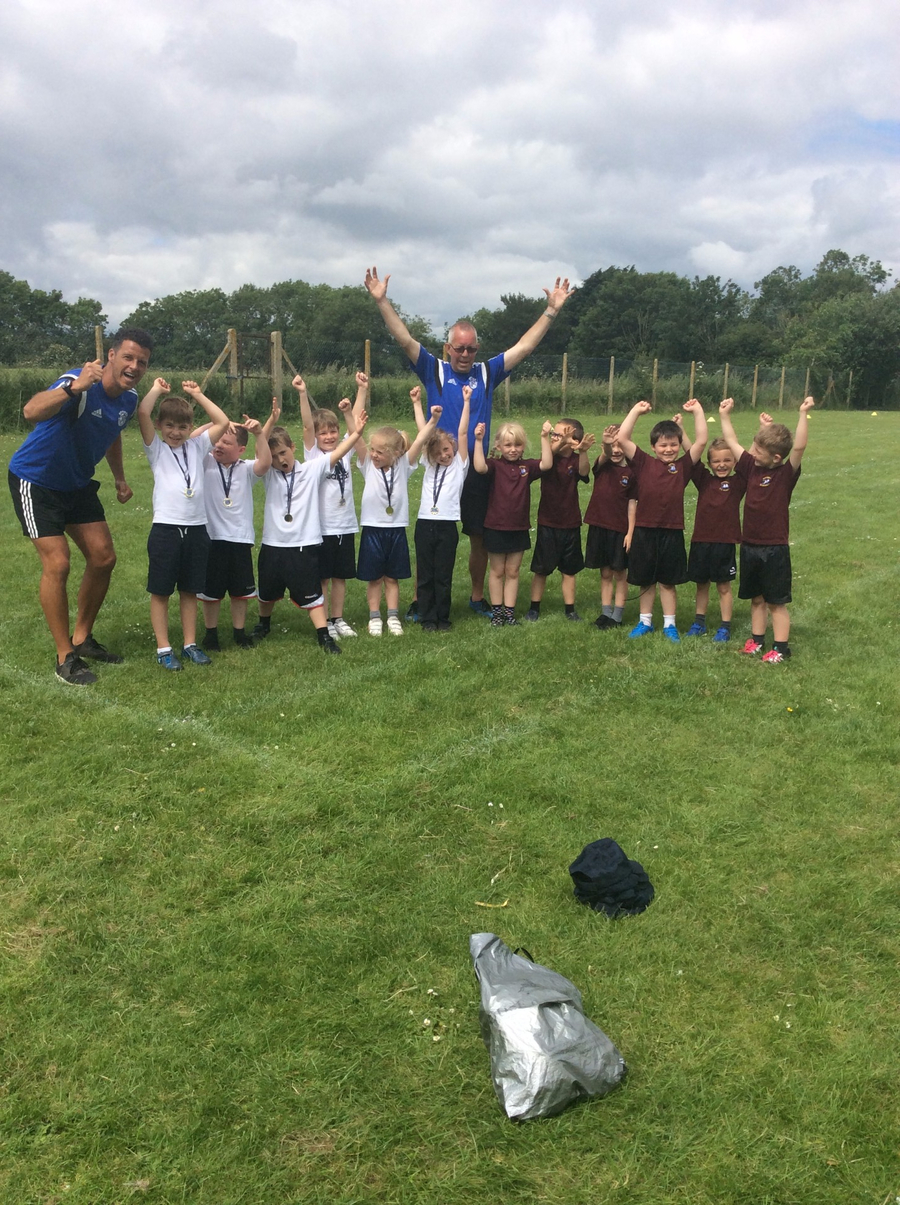 25/5/2017 Halton Holegate pupils ,staff and parents take part in The Race for Life in aid of Cancer Research. £602 was raise Many thanks to family and friends for your support.