Class 3 Newsletter
Welcome back to an exciting term, following a lovely Christmas break. This term plans to be an exciting one starting with a fantastic trip to Harry Potter World. This will form the basis for some very creative English lessons based on J.K Rowling's popular books. We will also compare and analyse the Harry Potter film- The Philosophers Stone, looking at character, setting and atmosphere as well as vocabulary. We will be able to use our knowledge of the features of different genres to apply our writing skills across the curriculum.
In Maths we will continue to develop our reasoning and problem solving, looking at area and perimeter and then moving onto fractions.
Topic work will be based upon WW2- we will be looking at what it was like to be a child evacuee and investigating cities affected by the blitz.
We will continue to look at other aspects such as rationing
and the role of women during the war. This topic will allow
the children to develop skills in history, geography, art and DT.
The children will continue to have spellings and topic based homework. It would be extremely beneficial to your child if you could continue to support them with this and encourage them to continue to read at home. As the SATs are approaching, year 6 will be given extra maths arithmetic homework- this is to allow them to continue to develop the skills they have already learnt. I have been extremely impressed with the effort the children have applied to their homework over the past terms and they should be very proud of this. Topic work will be completed every two weeks- dates will be given on the homework sheet in their homework book. Spelling tests will be conducted on a Wednesday.
Please feel free to discuss any area of the curriculum with me at the beginning or end of each school day.
Mrs Leverton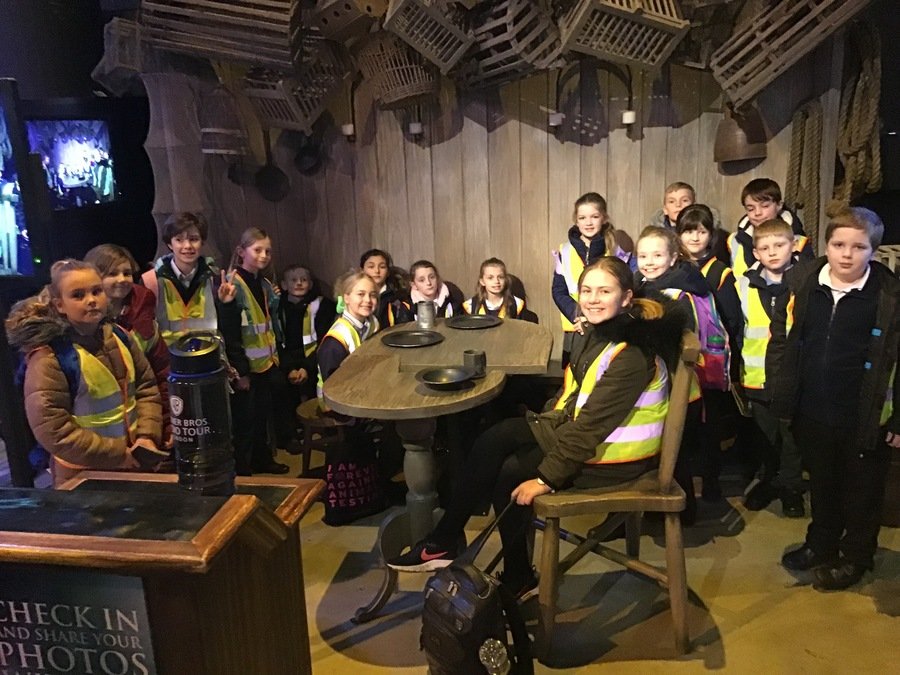 Class 3 have worked very hard to produce some fantastic projects, based on our topic- A Child's War.
Class 3 enjoying reading about what is happening in the world, this links to our Class discussions on topics watched on Newsround.
Class 2 and 3 had an exciting trip to Warner Brothers Harry Potter Studio. This was in preparation for some exciting narrative writing. They all had an amazing time. Lillie said she especially enjoyed looking at Hogwarts Castle. Lucy enjoyed going through the forbidden forest and Casie enjoyed finding the stamps to fill her Harry Potter passport. Watch out for a selection of our wonderful wand advertisements!
Watch here for a selection of our spell bounding wand advertisements using Imovie.
Our School Choir Club enjoyed performing at the Spilsby Rotary Carol Concert at St James Church Spilsby On Friday 7th December. They all had a wonderful time performing: It's Snowing & Never Enough. Well done to all the choir for all their hard work rehearsing over the past term.
Class 3 had a fantastic afternoon out at Primary Athletics at Skegness Grammar School. Well done for an excellent performance. We have some super fast runners in our team!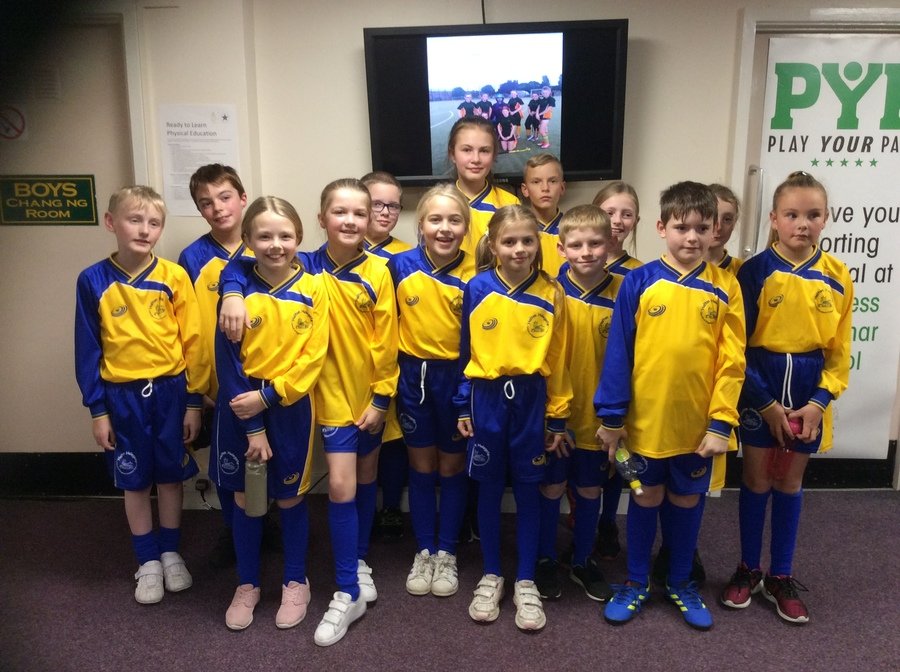 Remembrance day poetry- fantastic use of figurative language in some very thought provoking poems. The children worked sensitively to produce excellent work, commemorating 100 years since the end of WW1.
Class 3 Mexican Day- Parents and carers were invited to share with the children the work they had been learning throughout the term. The children presented their wonderful project homework and even sang a song that they had created themselves. The visitors participated in a craft activity- making dream catchers. The children prepared guacamole, Mexican chilli and delicious biscuits.
Class 3 had great fun making sausage rolls to celebrate Lincolnshire day. They used their maths skills to estimate when measuring-great mathematical discussions developed! The rest of the school enjoyed sampling the sausage rolls in the afternoon!