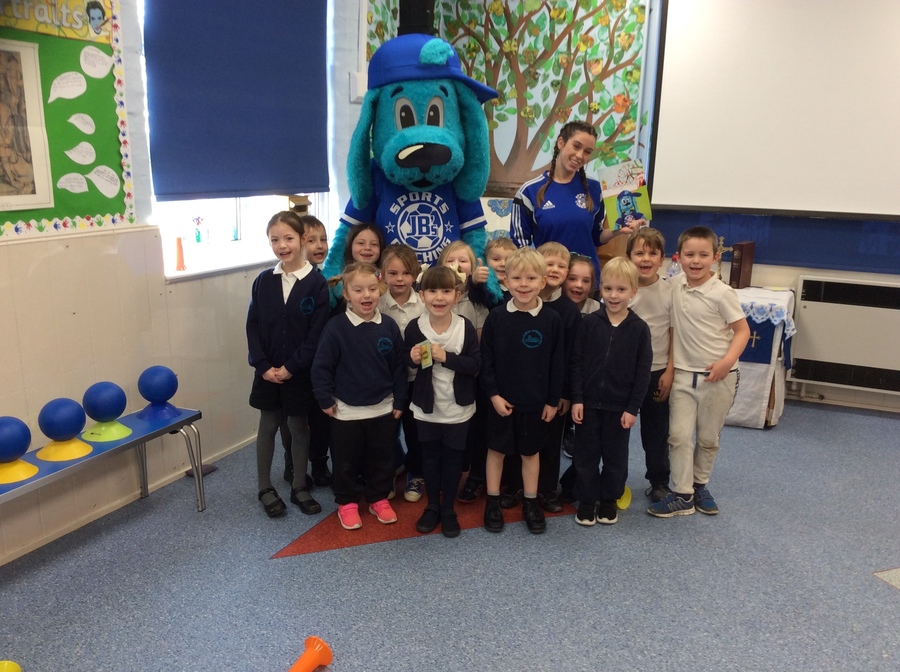 Class 1
Hello from Class One!
We are the youngest class in school and we are made up of Reception children and Year 1 children. Mr Christopher and Mrs Rhodes are our class teachers and we have Miss Gallacher as our teaching assistant.
We are a friendly bunch and we love to live, learn and laugh!
Digby Dragon is our class mascot and loves to come home with us to sleepover! He loves to help us to learn so keep an eye out for him... He seems to have gone missing at the moment though, so look out for a new mascot for the remainder of Term 6!
Here is a link to our Class Scratch. We are learning to be programmers! We can do this at home. Children's logons are available from Mr Christopher:
https://scratch.mit.edu/educators/classes/#/classroom/87228/activity
Class 1 went to Rand Farm this term. Have a look at what we got up to!
Reception children outdoor learning with Mrs Gallagher and sharing their knowledge on rock pools with the rest of class 1 and Mrs Rhodes
Here's some recent photos from our adventures!
JB Sports/Literacy adventure
Class 1 have had a fabulous start to the year and have done some amazing learning. We are finishing our learning on our topic - Paws claws and whiskers. We will also be incorporating 'in the rock pool' and learning about aquatic animals.
Spellings are sent home weekly, in two groups. We have Foxes and Tigers! Spelling tests will be every Friday, so each child has a week to learn their 5 words.
Year 1 will continue our Mental Maths tests (every Friday)
Download the 2 x table so you can practice!2 x table.docx