Friday 14th December 2018 Spilsby Rotary visited our celebration assembly to give prizes to the children with winning Christmas Cards that had been judged at Cracker Day in Spilsby.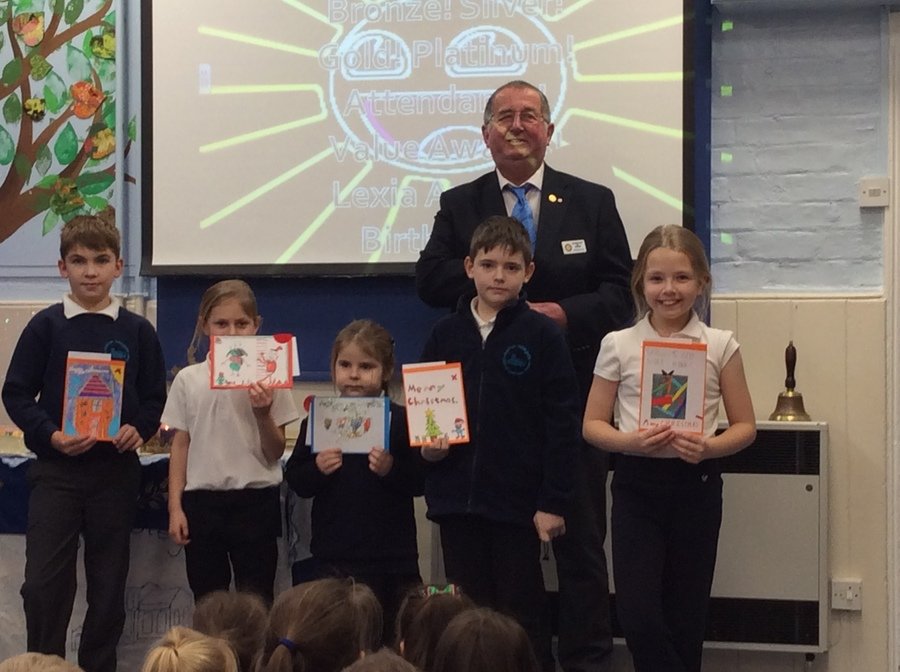 November 2018 is such as busy month but some how the families of Halton Holegate children have managed to fill Shoe Boxes for the Rotary Clubs Appeal, going to families that need help celebrating Christmas in other countries.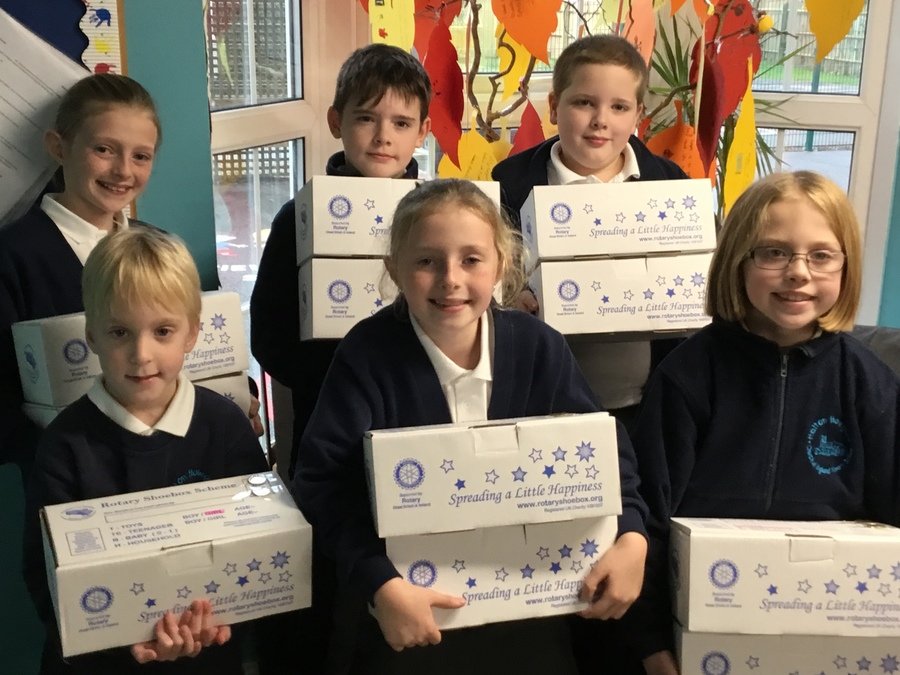 November 16th 2018
Children of Halton Holegate raised money for Children in Need helping other children that need support.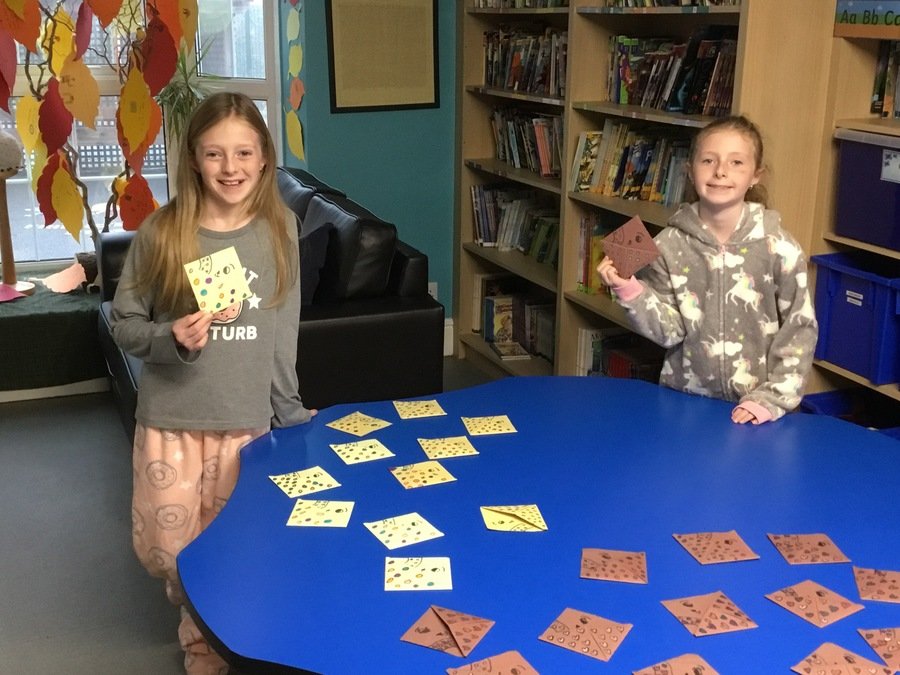 October 10th 2018 Our children had the opportunity to visit the New Life Centre in Spilsby organised by St Andrew's Church Warden, Mrs King. The children had a tour of the centre and saw their Harvest donations going to good use in the Food Bank.
The children to happy to find out that there was a youth club held in the New Life Centre for 5-11 year olds on a Wednesday night, for details of all the centres activities see below.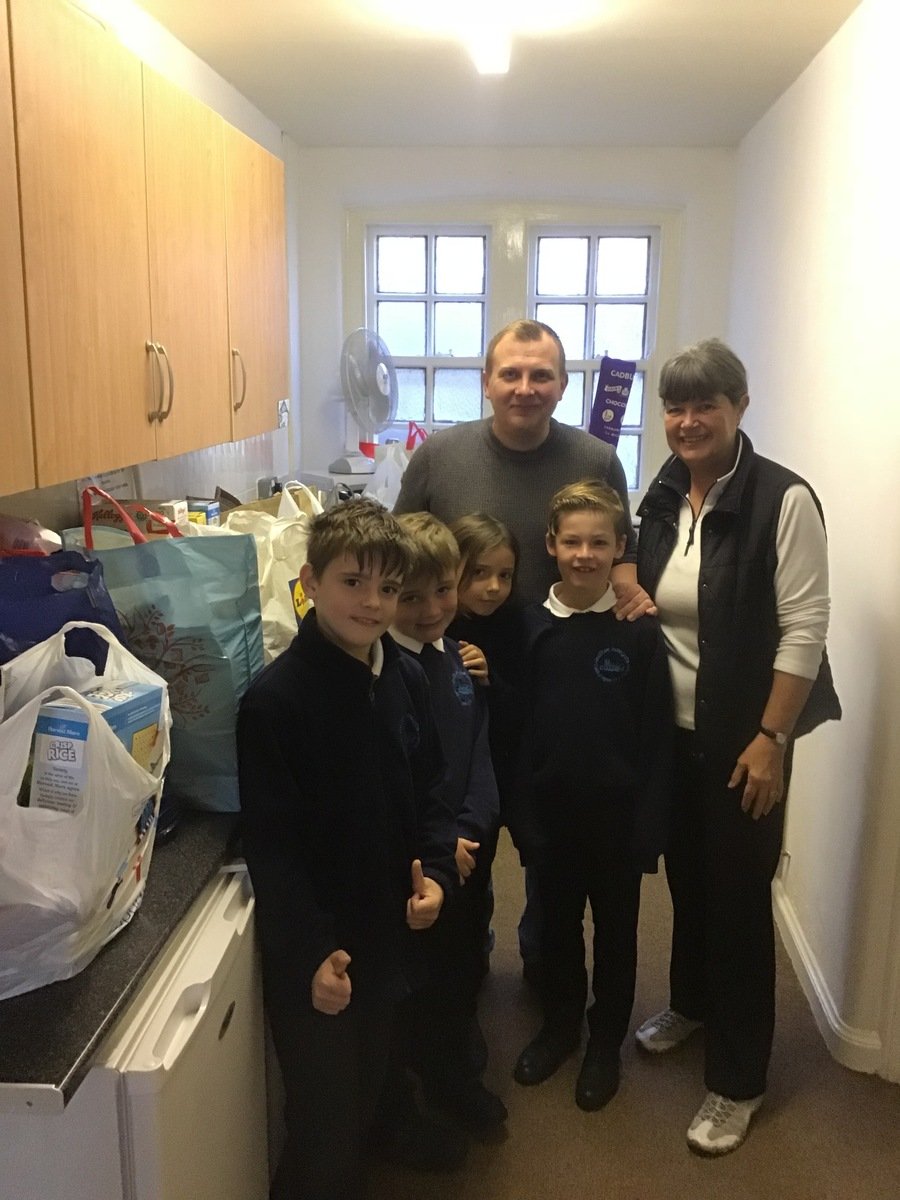 Our School Choir Club enjoyed performing at the Spilsby Rotary Carol Concert at St James Church Spilsby On Friday 7th December 2018. They all had a wonderful time performing: It's Snowing & Never Enough. Well done to all of the choir.
September 2018 Halton children walked up to the local nursing home to visit the elderly clients and staff taking part in the MacMillan Coffee Morning. We helped the home raise £111! Well done everyone.